Welcome to J & S Estate Sales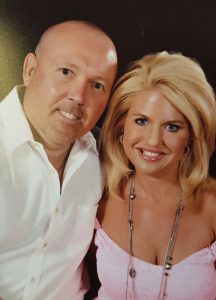 Now booking for all of 2024, so please call, text or email us ASAP for a free consultation to reserve your spot….as our calendar tends to fill up pretty quickly.
We can't wait to meet you !!!
J & S Estate Sales Services
We offer quick, no hassle Estate Sales, Downsizing Sales, or Moving sales anywhere in the entire North Texas area…specializing in partial to complete Home and Contents liquidation.
Whether due to the passing of a family member, retirement, downsizing, foreclosure, divorce, etc…. we can help.
Experience
We have many years experience selling a wide range of items from everyday household items & appliances to Antiques, contemporary, Mid Century, vintage furnishings, High End Furnishings, fine jewelry, coins, all collectables, tools, vehicles, and more.
We have seen and sold just about everything, but if there is something particular "Rare or Unusual", we will have our appraiser look at it (FREE of charge), to help us get a better evaluation for you. Each Family situation is different, and we are more than happy to cater our services to fit your specific needs. IE: "Private" Estate sales ( open only to our "exclusive" list of well known Buyers for those who have especially valuable items), working with Families and siblings who are out of State, working with Your Realtor, etc…. We can handle almost any request.
Why Choose J&S Estate Sales?
We are Family Owned and Operated
Estatesale.com's Excellence in Marketing (Most Viewed Estate Sale Company) in the entire United States for 2014
Top 50 in the entire United States 2013 – 2019
Fully Insured
Member of ESLP (Estate Sale Liquidator Professionals)
You will get your proceeds from the sale the following week…NOT  or weeks or months later.
If you have particularly valuable items, we will gladly provide security on sale days, at Homeowner request
We accept credit cards, andpay the credit card fees…NOT YOU.
We work for YOU…unlike some "other" companies, you are NOT locked out of YOUR home for weeks before the sale, during the setup process, etc….It is YOUR home, and you are allowed in anytime you want.
We advertise every sale on National Advertising websites such as Estatesale.com and Estatesales.net, as well as our own website, our Facebook page (nearly 7000 LIKERS !) https://www.facebook.com/JandSEstateSales, and to our HUGE e-mail Database (over 3200 customers e-mails each week), and other various places depending on your particular type of sale. Your exact address will NEVER be given out until the day before your sale.
We work with (and are referred by), several North Texas Area Assisted Living Centers, so we are very familiar with, and sensitive to, what Senior Citizens, as well as their Family Members are going through at this stage of their lives.
We are affiliated with many local Realtors….which can aid in the quick selling of your Home! We are more than happy to have the Realtor present and/or hand out flyers, etc (if you are selling By Owner)…. as Sale days are an awesome opportunity for an "OPEN HOUSE" to potential Home buyers. We are well known for drawing very big crowds to our sales, and several Homes have actually sold to our Estate Sale customers over the past few years.
We work hard for our clients… with the highest standards of honesty, integrity, and efficiency, making you feel comfortable and assured that you will receive the maximum proceeds from your sale. Please see our Testimonial Page, or we can provide you with many, many referrals, upon request.
We do ALL the advertising, organizing, set up, pricing, etc….. then conduct and clean up your estate sale, so you can just sit back and relax, and let J & S Estate Sales handle it all.
It is OUR Pleasure (and Our passion) to serve YOU!
Jerry Sprabeary and Staff